I received a lot of questions about the black and white pictures and the frames over the Living Room sofa. They have a special meaning to us. They are photographs of our parents and grandparents - a wedding photo if they had one.
They were displayed at our wedding 10 years ago: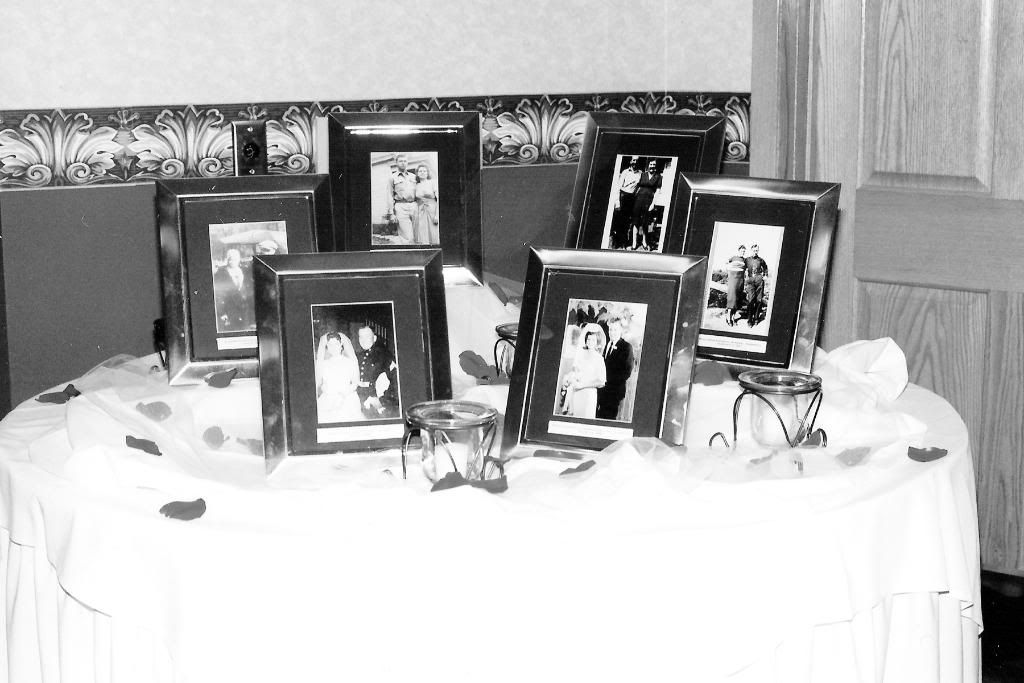 They lined the stairs in our first home:
(Wow, this stairwell looks a bit ominous - I would like to think my photographic skills have improved since then...)
(This was a sweet little first house. And you can see our little Boston, Rosie on the front walkway.)
Since then the pictures have been hidden in a drawer for 9 years!
In the clean-up for our last move, I took the pictures and their mats out and tossed the original silver frames. When I got them out to try over the couch, I used these thin metal look frames from Jo-Ann's. The frames are oversized for the black mats, so I used glue dots to adhere the black mats in the middle of the new frames. I turned over the advertising frame insert to give the black mats a plain white background.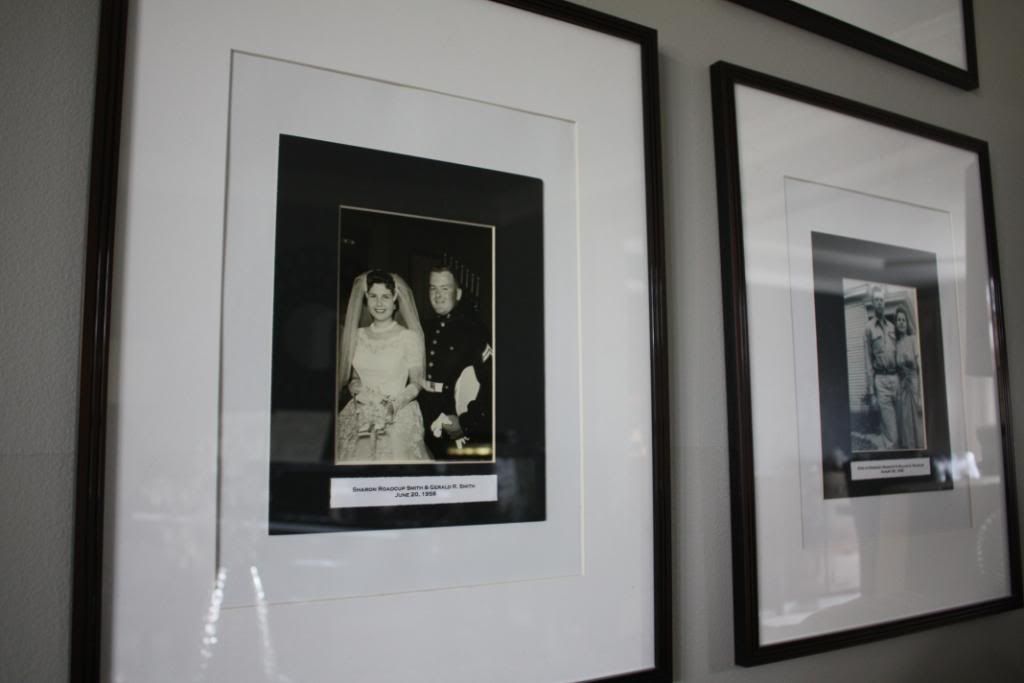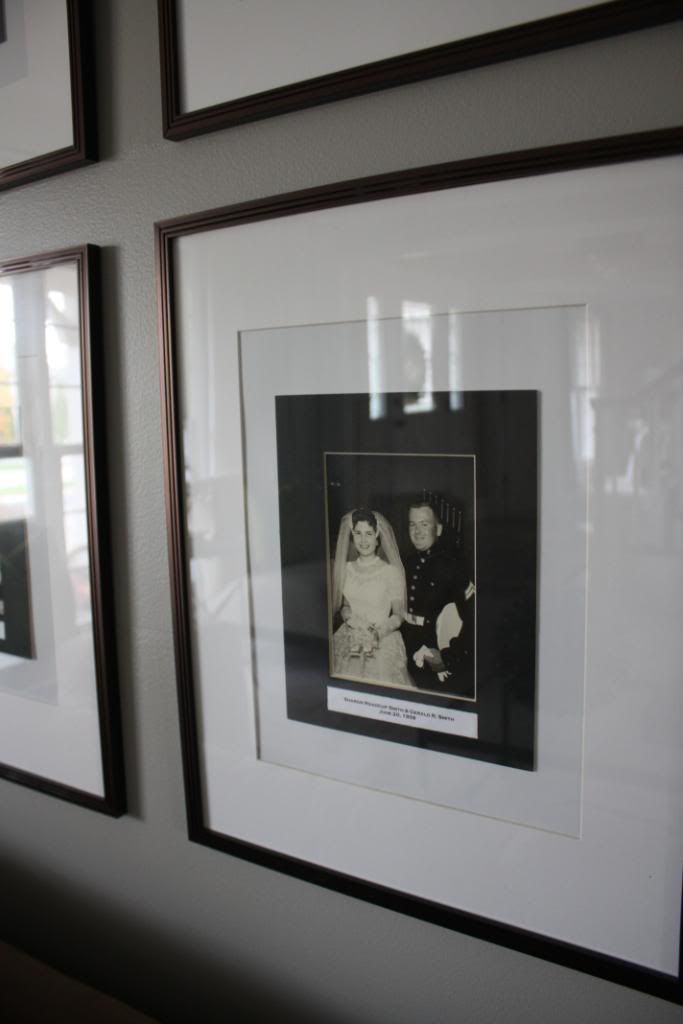 (These are my parents, married at 15 and 19, for over 50 years!)
The frames are sized 17" x 21", with a mat opening sized 10" x 13". They come in Bronze, Pewter, Copper and I think Black. They are the LA frame series.
Ryan loves it when I ask him to hang complex series of frames in a very specific way that have to all be even and exact. Love that guy, but he doesn't have a great track record of hanging things straight the first time. This go-round he came up with a clever little trick.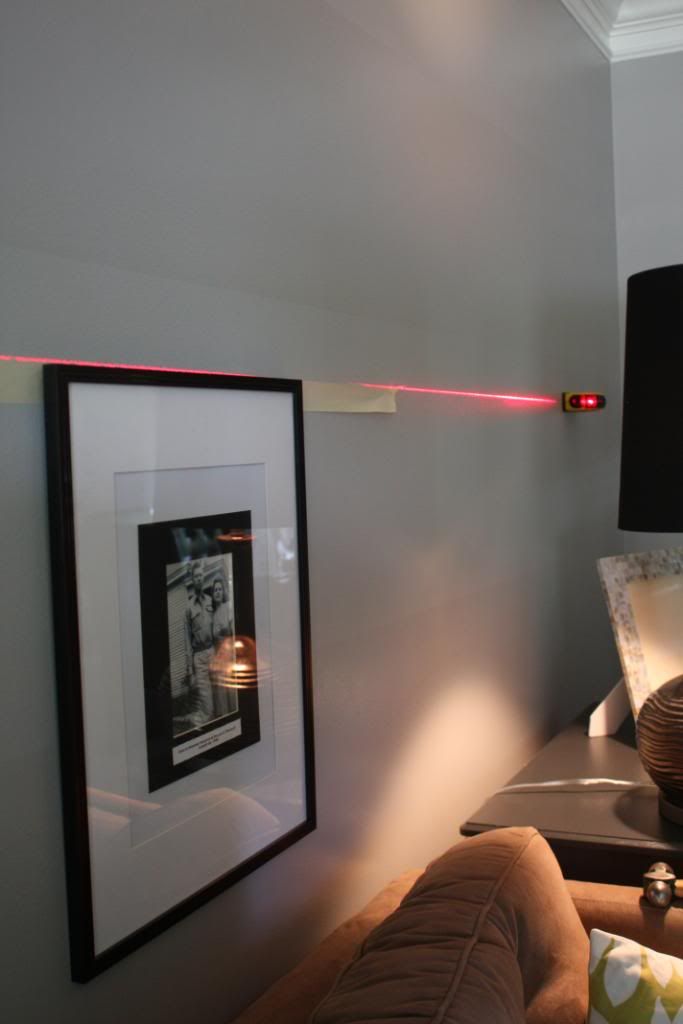 I laid out the frames just how I wanted them spaced on top of a piece of masking tape on the floor. He marked the tape with the correct spacing and then stuck it on the wall using our trusty laser level, then nailed right through it.
Then he used the same piece of tape, just moved it up the wall and nailed through it again.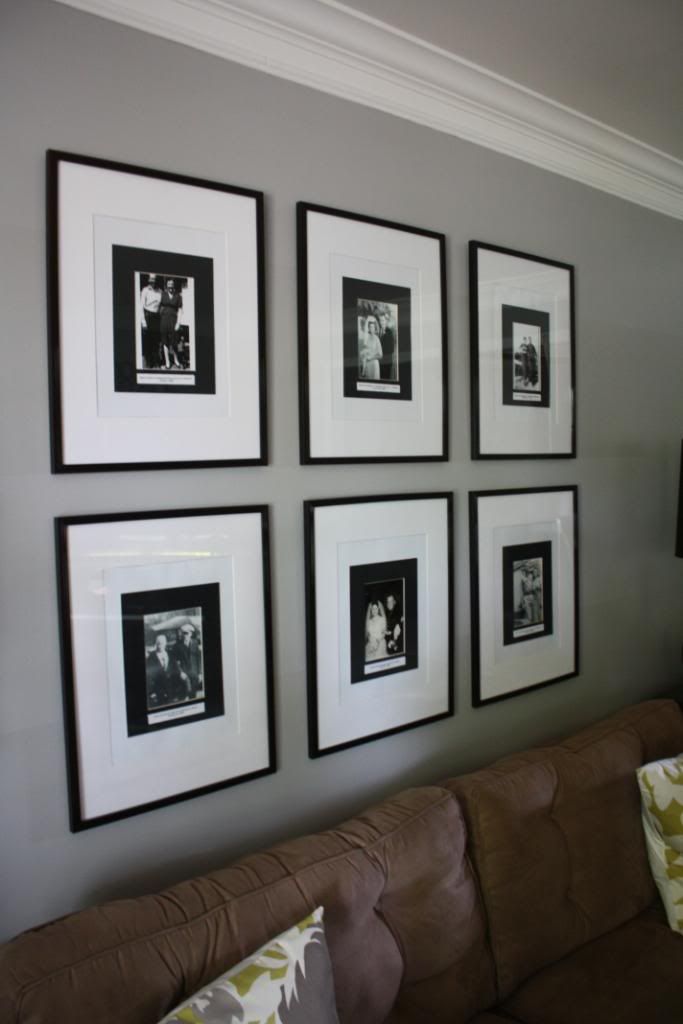 And voila! Done the first time!
Linking to:
The DIY Showoff -
DIY Project Parade
I Heart Naptime -
Sundae Scoop